Based in Cheltenham, UK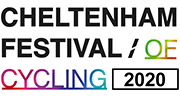 Cycling News: Cycling Weekly, Pez, VeloNews, BBC, Eurosport, Sport.be, BikeRadar,
British Cycling: News, Results, Calendar, Rankings, South Region.
Local: BBC, This is Gloucestershire.
VCM: Code of Conduct, Strava.
About us
Velo Club Montpellier was set up in October 2007 by a small number of committed local cyclists who have been long standing passionate fans of all forms of the sport including road racing and time trialling. The aim of Velo Club Montpellier is to be a fun and enthusiastic cycling club for cyclists based in the Cheltenham area.

The Montpellier part of Cheltenham dates back to 1801 with the development of the Montpellier Spa and the Montpellier Gardens, the latter still a landmark and focal point in the local area. The name of the Montpellier area also recalls the town's connections with 19th century France and its impressive period architecture which also takes influences from ancient Greece. Today the Montpellier area of the town is a haven for trendy shops, cafe bars and restaurants.
We use race clothing by:


We're affiliated to: